Throughout the year, Danaos Shipping conducts regular seminars for its crew and employees.
Here you'll find a list of the latest and most successful training methodologies and techniques: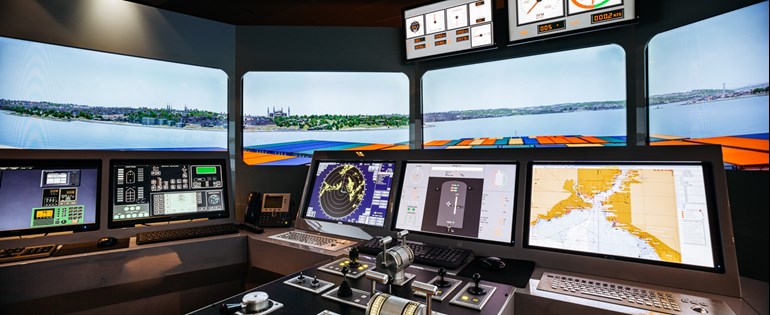 In-house Seminars

Damage Stability and Damage Control
Fuel Oil Management & SEEMP
Multi Cultural Teams and Effective Communication On Board
Dangerous Goods Cargo Handling and Transportation by Sea
Modern Marine Meteorology
Human Element in Shipping
Charter Party Peculiarities
ECDIS Awareness
Voyage Optimization
JEFS (Job Effectiveness through Satisfaction)
Crisis Management & Media Handling
Marine Environmental Awareness
Accident Analysis for Seafarers – Danaos Case studies
Maritime Resource Management (MRM)
Danaos Electricians Seminar
Leadership
Anti-drug trafficking
EGCS Seminar (Scrubber)
Ballast Water Treatment
IMO 2020 Sulphur Cup
Navigation and Seamanship
Oil Record Book

Pre-boarding Familiarization Training

DSMS
EMS
VGP
PMS
SUPPLIES
MGA
OPERATIONS
ISM
CREW
RISK ASSESSMENT
Navigation, Bridge & Operational Procedures
Loading Programs (MACS3, TSB, ANKO)
Stability Booklet & Cargo Security Manual
Cargo Handling Procedures
Safety & Security Procedural Briefings
Environmental & Technical Procedural Briefings
Crew Procedural Briefings
Know Your Vessel System
Navigation Assessment in
Simulator
Ship Handling Refresh
MLC requirements

In House Bridge Simulator Training

Ship Handling basis 10k & 13k TEU vessels
Bridge Resource Management (IMO model Course 1.22)
Navigation and Operation Incidents Analysis-Case Studies Analysis

Outsourced Seminars

A variety of Oursourced Seminars is provided to cover
Professional requirements of Danaos' Seafarers and Office personnel.



In House Fire Fighting Simulator Training

In the Fire Fighting – Pollution Digital Simulator we train our
Officers to tactical and strategic decision making to combat
fires onboard and pollution emanating from the vessel.