Another summer went by, with most of us enjoying the beautiful Greek beaches but feeling disappointed at the same time when seeing litter scattered across them-the majority of it being plastic! It is a fact that decades of plastic production have already caused environmental problems. Scientists are warning that there will be more waste in the ocean than fish by 2050, if the waste keeps flowing and the industry doesn't clean up its act. A crucial part of the solution is to choose the products we consume based on the way they are packaged. Another part is to contribute to the International Coastal Cleanup Campaign-the largest voluntary event of its kind worldwide-where 13 million people have participated to date.

On Sunday, October 7th, 2018, 50 employees from our Piraeus office and their families became part of Month of Action for the Marine Environment (15 September - 15 October 2018), coordinated by HELMEPA. We gathered in Glyfada, wore our cleaning gloves and started cleaning and monitoring our findings. The clean-up was followed by an educational visit to Archelon, the Sea Turtle Protection Society of Greece that protects sea turtles through monitoring and research, habitat restoration, raising public awareness and rehabilitating injured turtles.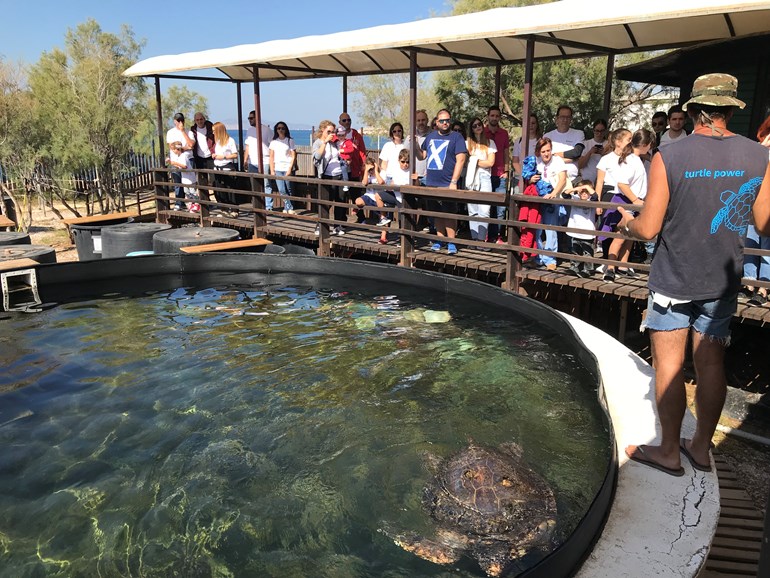 Adults and children enjoyed the educational visit and left the South Coast beach feeling fulfilled, having assisted in protecting the environment. Although we all felt annoyed with those who clearly consider the sea a vast garbage receptacle, we still believe that there is hope if we all help address this global hazard with the hope of putting an end to it.