On Saturday December, 16th we had the pleasure of welcoming 22 refugees living in the Home Project and 11 students from the ACS School of Athens (ACS), involved with the Youth to Youth Program.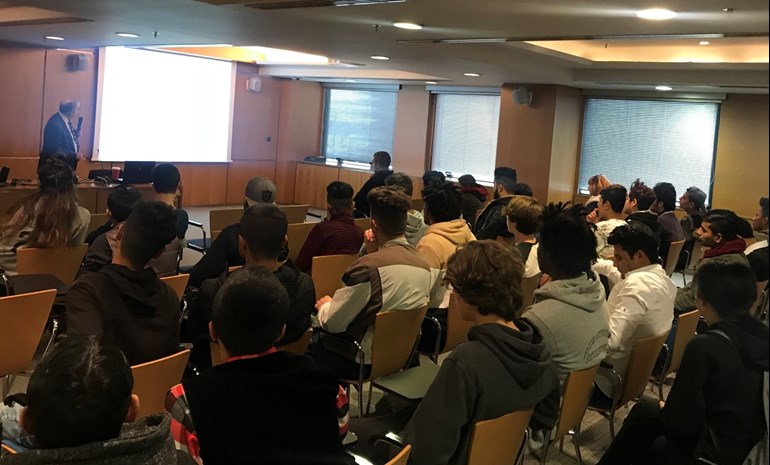 The Youth to Youth Program is an ACS Athens service project in collaboration with the HOME Project designed to assist unaccompanied refugee children to integrate into the local community through education.
The day kicked off with a presentation from Captain Ilias Ladas our DPA and HR&T Manager, who introduced our young audience to the importance of education and the path one needs to follow in order to work for a shipping company (office or on board). A visit to the Technical department followed, where Fleet Managers, Goulielmos Alifragkis and Kosmas Tzerefos gave a more detailed description on the technical aspects of our vessels. We all ended our day with lunch at the building's restaurant and had the opportunity to reflect on the day.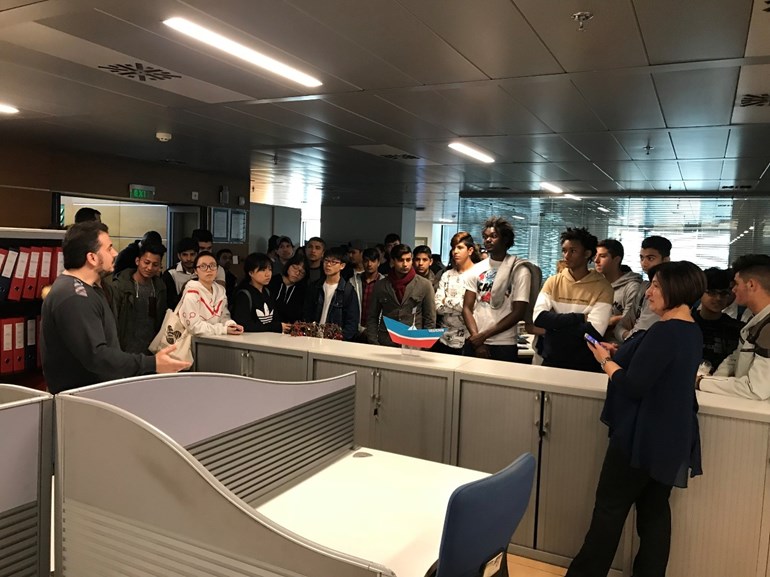 It was a Saturday well spent and it was great to see the youth's vast desire for knowledge! We would like to thank everyone for their participation and a special thanks to ACS for organizing and coordinating such a great initiative!