The Danaos RnD Department is pleased to announce the launch of the new Waves Performance Dashboards, as part of "Smart Shipping" with customized reporting versions for Management and Fleets, while a client edition is planned to be released soon. The new dashboards are designed to provide a user friendly visual analysis of our ships' performance evaluation over a specific period, making it easier to track the key metrics and gather all required data faster.
From a preparation and implementation point of view, our experience has shown that a well-structured and visually engaging automated dashboard is essential to establish a quality overview and reporting tool for our ships monitoring.

Through automated processes, Waves advanced algorithms and routines are continuously running in the background using real-time data, building multiple feature dashboards on a monthly and daily basis that provide all the key performance indicators and control form alerts, in the context of our holistic approach for our vessels' daily operation & performance. At the same time, as the flexibility of our system remains one of our top priorities, all the features are easily shareable and can be operated through smartphones and tablets.
The dashboards consist of multiple features, such as hull performance, bunker consumption, energy management graphs and FOC benchmarking, while the vessel's route and position are illustrated on the world map. Operating profiles and average performance parameters (consumptions, emissions, etc.) are also included. As emissions monitoring is crucial for us, all emissions related efficiencies are automatically compared with those of last year and values appear with red/green depending on our targets set.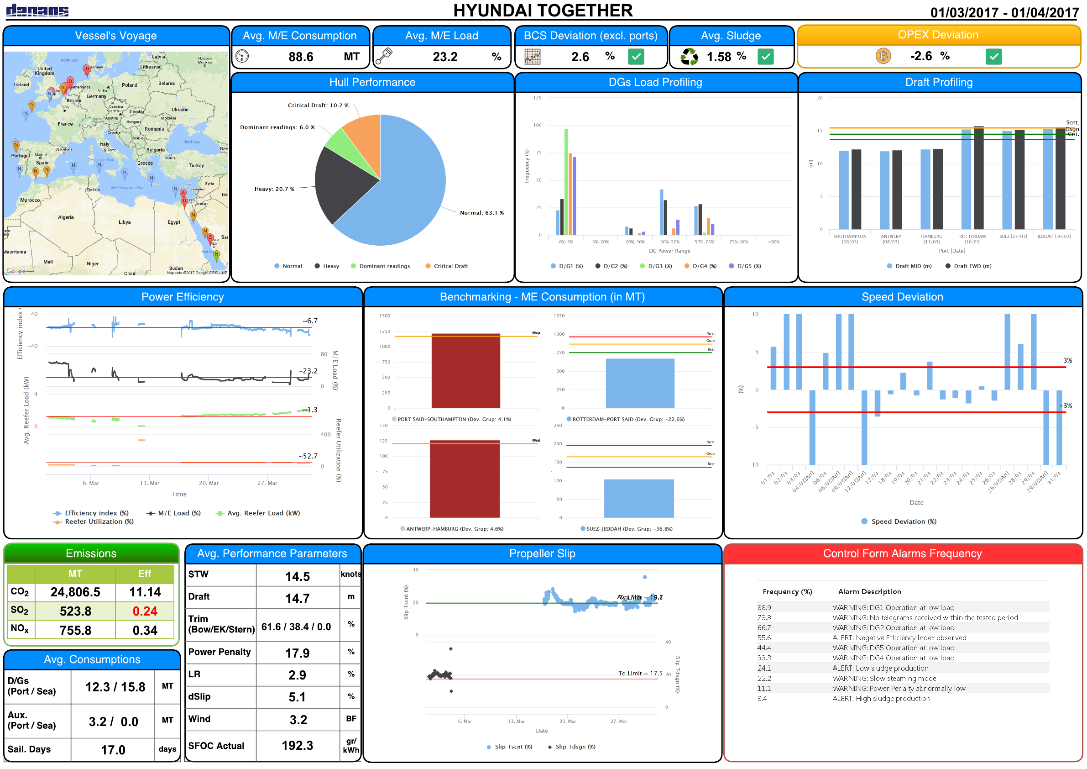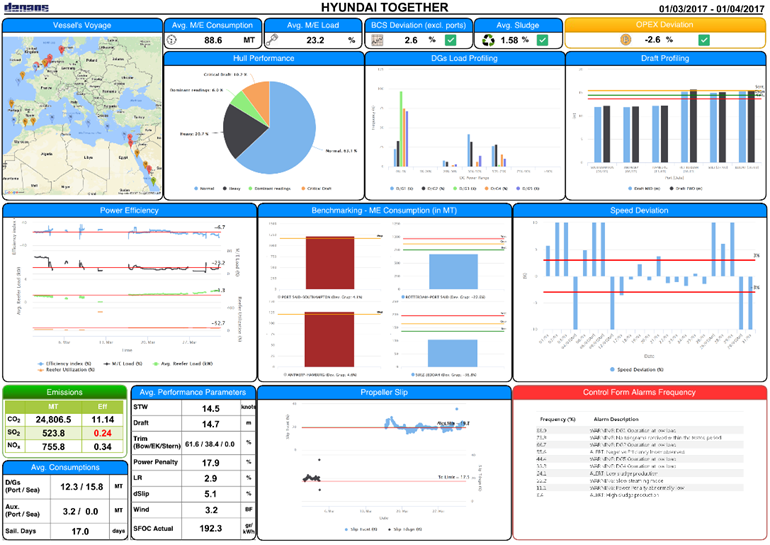 WAVES Monthly Fleet's Dashboard

The most pioneer and powerful part of the new release is the Control Form dashboard that is an automated alerting system, designed to lead to the immediate identification of potential problems in the ships daily operation and initiate troubleshooting. The Control Form dashboard provides an illustration of the ships overall performance every morning on the fleet engineers' PCs and alerts the users when specific thresholds are crossed. Alarm/Warning points are marked with orange/red colors in order to be spotted easily.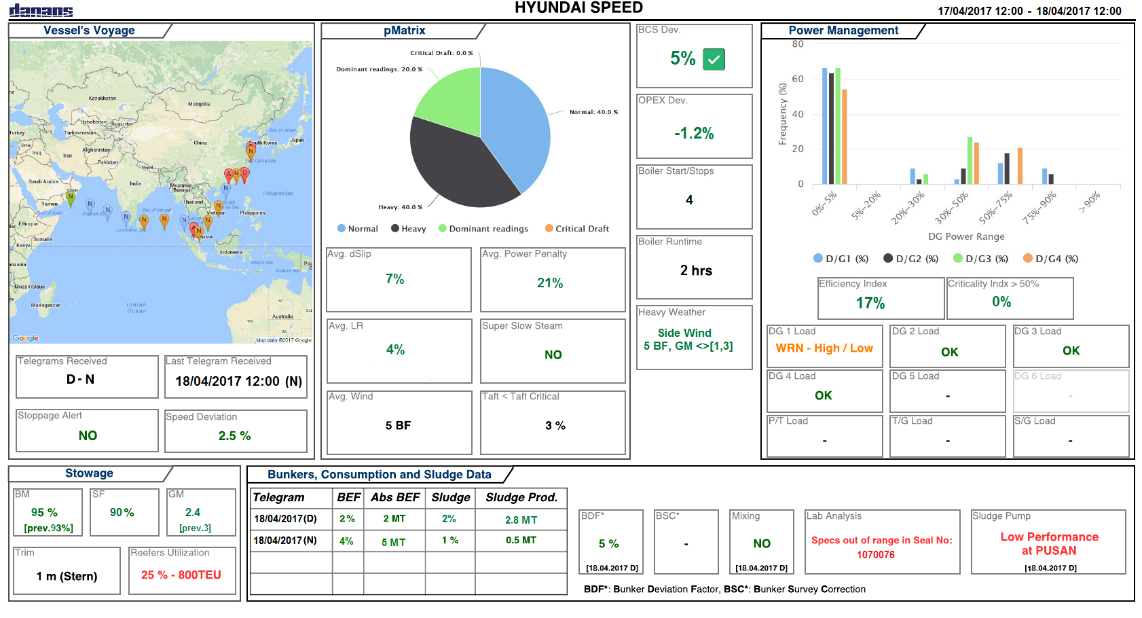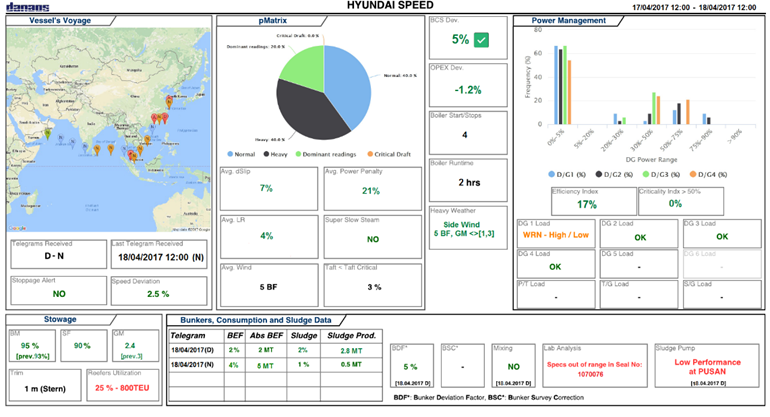 WAVES Daily Control Form Dashboard
In order for the alerting system to be completed every morning, numerous algorithms run in the background during the night, i.e. for a fleet of 5 vessels, a total of 60 routines are being tested combining real time data (collected every 1 minute) which is received almost every 1 hour with the telegrams that are sent from the vessel through the Danaos ERP application. The vessels' crew, our most valuable partner, has undoubtedly been supportive, as sending telegrams on time & filling them up accurately enhances the system and makes it even more efficient. Receiving the crew's feedback is of paramount importance and all the comments are examined in detail in order to further improve the system & optimize all processes. A new version is released almost every month in an effort to incorporate all the required changes.